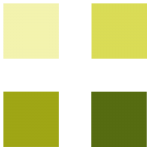 Add the finishing touches
Your business, functional requirements, and even the size of your staff means you need a fitout tailored to your operations.
Our highly-qualified design and tradespeople cover fitouts across all commercial sectors — including government, education, cafes, restaurants, bars, and shops.
Whatever you need, Colli can transform your interior commercial space it into a beautiful, practical working environment.
Every project is quick, economical, and hassle-free

Premium professionalism and customer service

Experience that will help you make informed decisions — especially when it comes to tenancy selection, base building services, and approval requirements.
Our flexible fitouts come with complete project management to keep things running smoothly. It also means you'll get a dedicated, professional Project Manager who listens to your business requirements and maximises what is possible in your space. And, everything is completed with a bespoke design that reflects your business.
Partition walls and screens