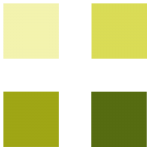 Colli are experts in purpose-built industrial facilities, with fully flexible designs tailored to each new development. Every construction includes:
Adherence to all BCA requirements

Professional offices - including electrical fit out

Quick turnaround times, with construction complete within 6 - 8 months

A range of special, bespoke features, which respond to the unique needs of our clients
LATEST PROJECTS
SCOTTECH  |  FORRESTFIELD
Scottech Oilfield Services are leading providers of filtration services and consumables, trusted for quality and performance throughout the Australian oil and gas community. Supplying a vast array of machinery, consumables, and rental equipment, Scottech needed a purpose-built warehouse facility that could cater to the different areas within their organisation.
Industrial wash-down area

30 carparks in fully fenced secure lot
Designed for ideal food storage conditions

9 metre high ceilings ideal for floor-to-ceiling pallets, racks and shelves

4.5 metre automatic safety fire door

Purpose designed and built loading dock

Easy access for oversized large trucks
MARCO POLO FOODS  |  MALAGA
Marco Polo Foods is a nationally-operating distribution, sales, and marketing company, and one of Australia's most trusted food importers. With Marco Polo Foods' distribution sector on the rise, they required a facility specifically constructed for storage.
The only manufacturer of high-quality eco-friendly insect control products in Australia, Starkeys are preferred by distributors across the world.
Their new factory warehouse was custom built and completed with a dual-access carpark and electric garrison gates.
Oversized canopies to assist with comfort loading and protection from the natural elements

Clean, modern external features

Strategic office plan with an open lobby

High ceilings to maximise energy efficiency