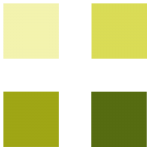 Safe. Smart. Responsible.
Health and safety
For a number of years, Australian construction has consistently been among the top few industries with the highest number of accidents and serious claims. At Colli, we're fighting that trend.
We value safety above all else. Every project complies with occupational health and safety regulations, ensuring the safety of our team and those around us. Colli's state-of-the-art machinery and equipment undergoes regular inspections, and our workers receive thorough training.
Environmentally friendly
We care about the world we live in. Great care is taken in our construction processes to make sure we create the lowest impact on our environment. We work cleanly, always dispose of waste responsibly and recycle where possible.

Reducing high incidence and severity risks.
Improving the capacity of workers to manage occupational health and safety effectively.
Eliminating potential hazards at the design stage.
Regular safety checks on equipment and machinery.