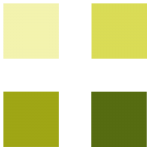 What people are saying about us
We love what we do — and so do our clients.
Marco Polo Foods  |  Malaga
Peter, we would like to give a big thank you for the completion of our new warehouse and offices in Western Australia. As we are based in Sydney, we were not sure how the process of building in another state would go. You made the process very smooth and completed the project ahead of schedule which was a bonus for us.
We have worked with other builders in the past and working with your company was certainly a very different and pleasurable experience. You made the building process uncomplicated and we are especially grateful that you coordinated our whole project from beginning to end, which included amalgamating our blocks, design, and construction. You kept us constantly updated and your progress videos were much appreciated.
You have been a true pleasure to work with. We are happy to recommend your company to anyone who wants top quality work at a very fair price.
Lily Jankulovski, Managing Director
"
You have been a true pleasure to work with. We are happy to recommend your company to anyone who wants top quality work at a very fair price.
"
Corpus Christi Church  |  Mosman Park
Peter has done enormous work on our Church buildings, which involve heritage conservations and a degree of adaptation of heritage restorations. Over the last six years, he has also demonstrated his extensive experience on all aspects of construction and building works, including surveying and tender estimation, through to efficiently managing the building projects.
Peter is a great team member and makes a genuine contribution to the process of planning projects and resolving issues as they arise when work is in progress. He is very generous and helps to make the construction process a pleasure.
I highly recommend Peter and Colli Constructions as a competent builder and construction director.
James D'souza, Parish Priest
Maptco Holdings  |  Malaga
I would like to take this opportunity to thank you for the work completed at our new warehouse. Your quality of work was top-notch and your familiarity with building codes facilitated a smooth and hassle-free process when it came to building permits and inspections.
Having effective communication skills, you kept us closely informed of work schedules, delivery, and projected completion dates during different phases of our project. Most importantly, you were able to complete this project six weeks ahead of time, resulting in huge savings for us.
It has been a pleasure dealing with you over the last few months and we would gladly recommend Colli Constructions to anyone planning a construction project.
Ivan Saw, Managing Director
Scottech  |  Forrestdale
I would like to confirm our gratitude for the professional work completed during the construction of our new facility. Brendon Barbour (VB Commercial Realty) and yourself ensured a smooth process from the land purchase through to final construction and handover.
Your personal approach, updating drawings at our request, various trades attended as planned, and that way you kept the project moving, ensured we finished with a facility that met our requirements.
The fact that we completed the project four weeks ahead of schedule is testament to your personal oversight of the work.
Whilst we had a few ups and downs — as you would expect with any large-scale project — it was, and still is, a pleasure dealing with you. I would confirm our confidence to anyone considering a factory-type construction project.
Brian Maitland, Managing Director
Starkeys Products  |  Wangara
I would like to take this opportunity for the very professional job you have done, to date, with the construction of my new factory-warehouse. You were recommended by Brendan Barbour from VB Commercial Realty as one of the best builders in the Wangara area.
Since signing the building contract, it has been smooth sailing. You have been onsite every work day to check that trades are doing everything according to plan, and without fuss, have sorted to perfection any odd changes I have requested.
Most importantly, my project is nearing completion some four to six weeks ahead of the scheduled timeframe. This is a significant saving for me, as I'm paying a hefty rent at the current premises.
It has been a pleasure dealing with you over the past months and I would not hesitate to recommend Colli Construction to anyone contemplating a factory construction project.
Wayne Carew-Reid, Managing Director